Music Festivals and brand partnerships seem to go together like a drum and a beat, and Australia has more than you probably know. They're also as diverse as the audiences who attend them. Already this year we've danced and sung through festivals including The Tamworth Country Music Festival, Golden Plains, So Frenchy So Chic, WOM Adelaide and Party in the Paddock. Splendour In The Grass took over Byron Bay last weekend once again for 2019 so we're looking back at some of the best activations to date.
Splendour In The Grass has shared the stage with a lot of brands over its 18 years, and we're looking into 5 of the best. How does a brand create an experience that represents their essence, the festival vibe, and the interests of the audience in an authentic way, blending in beautifully to stand out and be memorable?
Smirnoff House, by Smirnoff – 2005 //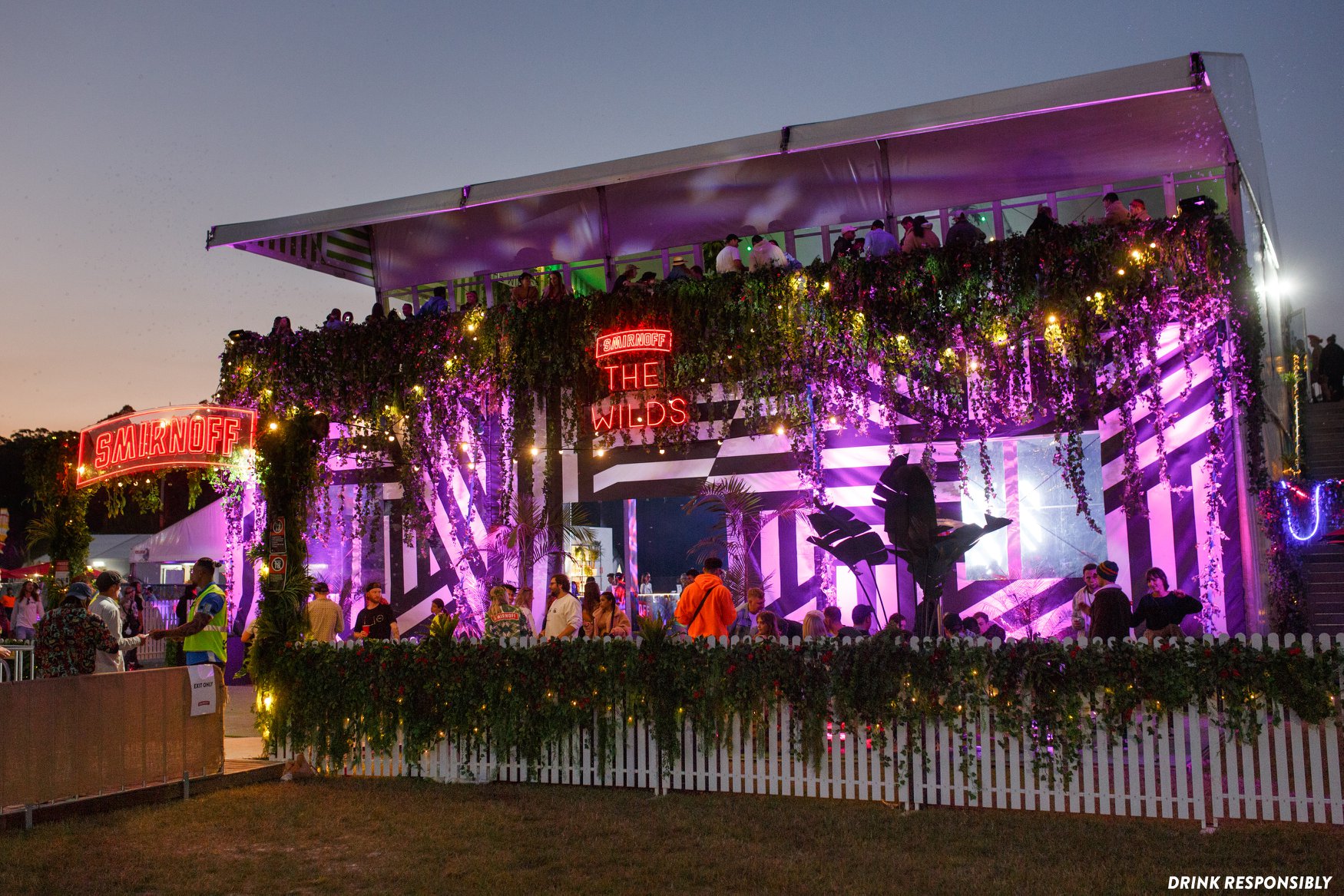 Images: SITG The Wilds
Source: Smirnoff Facebook Page/ CharlotteGoodSir
There are few "places to be" at Splendour In The Grass if you're not stage side, but Smirnoff House is one of them. With a vibe that transforms from day to night, the house is a place to meet, warm up before hitting the stages, party on after and, live festival life to the full.
Smirnoff have been a Splendour sponsor for 14 years and every year The Smirnoff House experience is as consistent as it is different. Over the years the house has been a snow chateau, an oasis and, through it's performer and DJ line up, a champion of diversity in the music industry. In 2018, inspired by the "all natural" Smirnoff Pure, the house was overgrown and transformed into The Wilds.
This perfect blend of familiar, fresh and relevant makes Smirnoff's approach as clever as Smirnoff House is popular. Smirnoff understand what people want and simply add to the festival experience in an authentic way.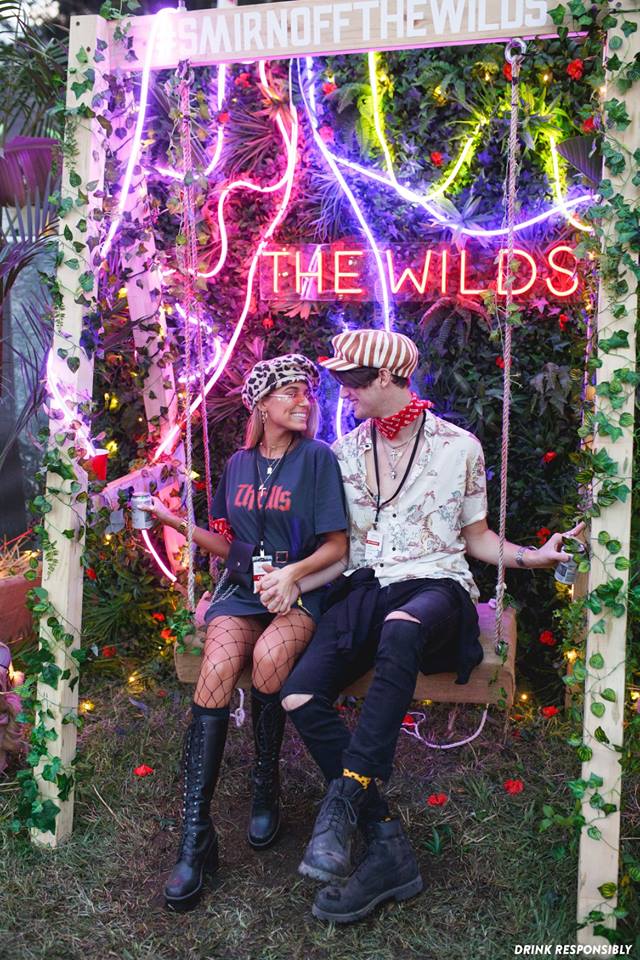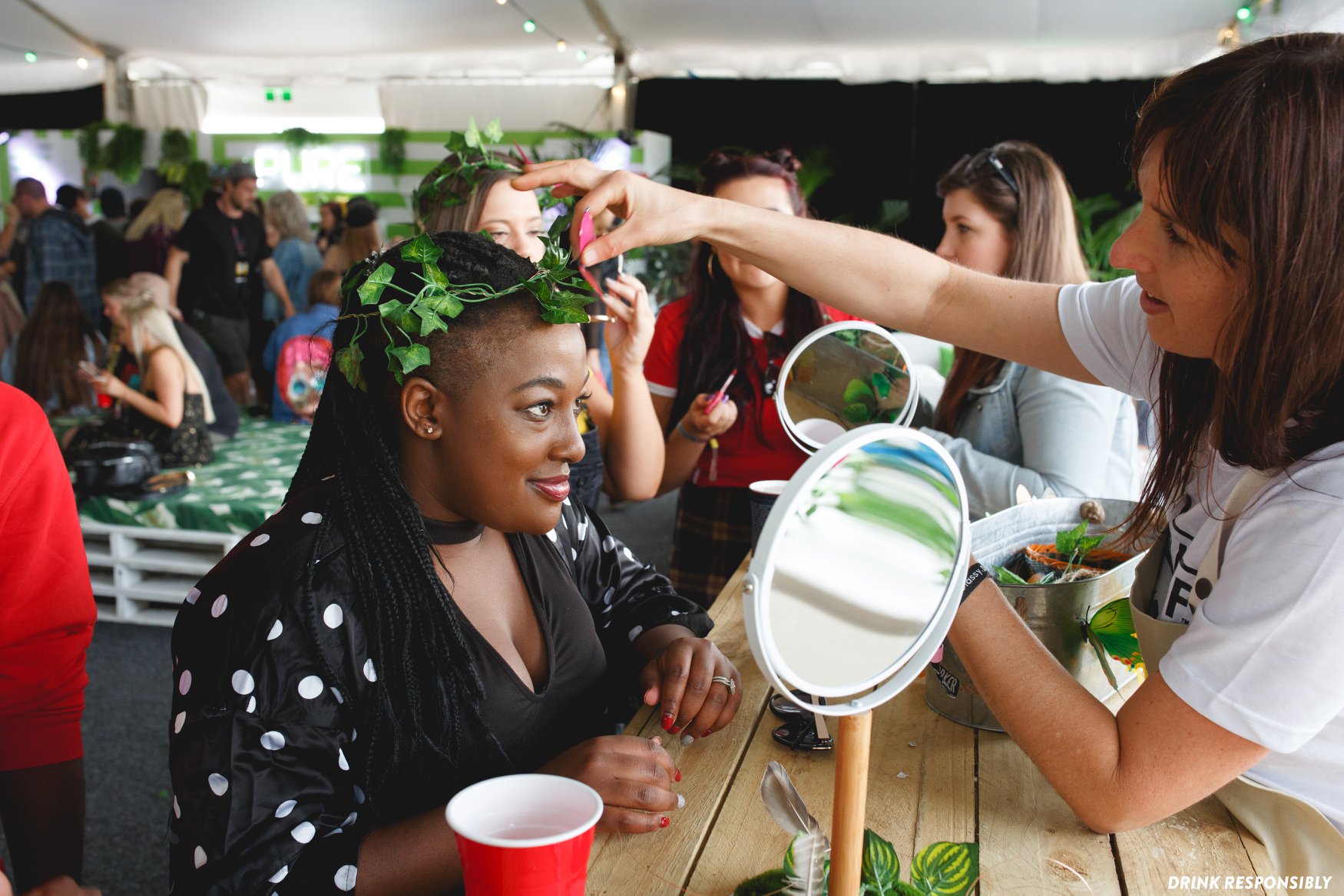 Mambo, 2016 //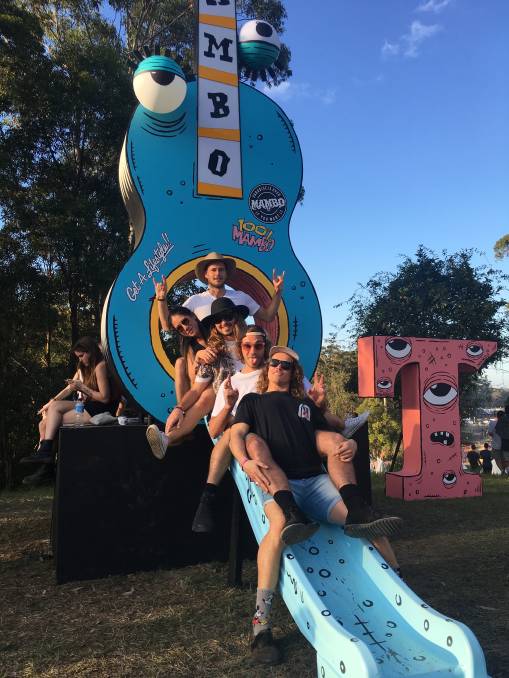 Images: Mambo 2016
Source: Mambo Facebook Page/
Built on a foundation of art, music, humour and surf, Mambo is so ingrained in Australian culture that the Australian athlete's uniforms at the 2000 Sydney Olympic Games were Mambo designed. The splendour crowd is, by and large, all of Mambo's key audiences, from younger children, to beach culture kids, and grown ups who have never grown out of the joyful designs.
True to Mambo's style the theme was bright, colourful, playful and unique. The Guitar slide made for the inner child play stood out as much as the bespoke, limited edition Splendour shirt design that was given away.
Mambo's belief in collaboration is as much part of their essence as the stitching in their clothes. A partnership between Mambo and Splendour isn't so much a question of why, as why did it take 15 years to happen?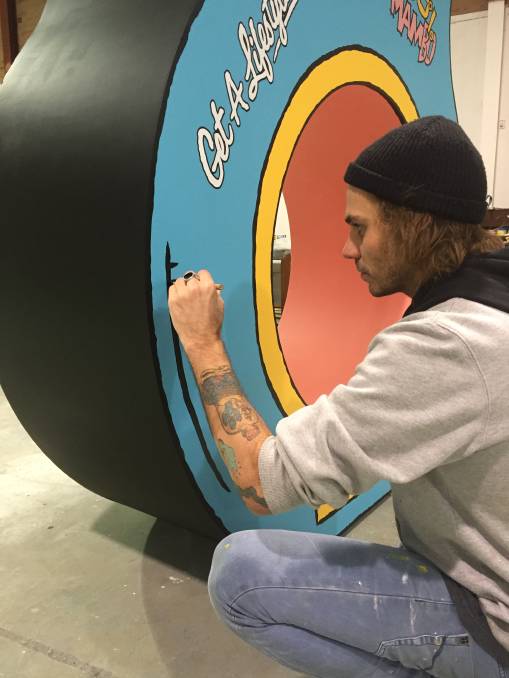 Biore Charcoal Spa, 2015 //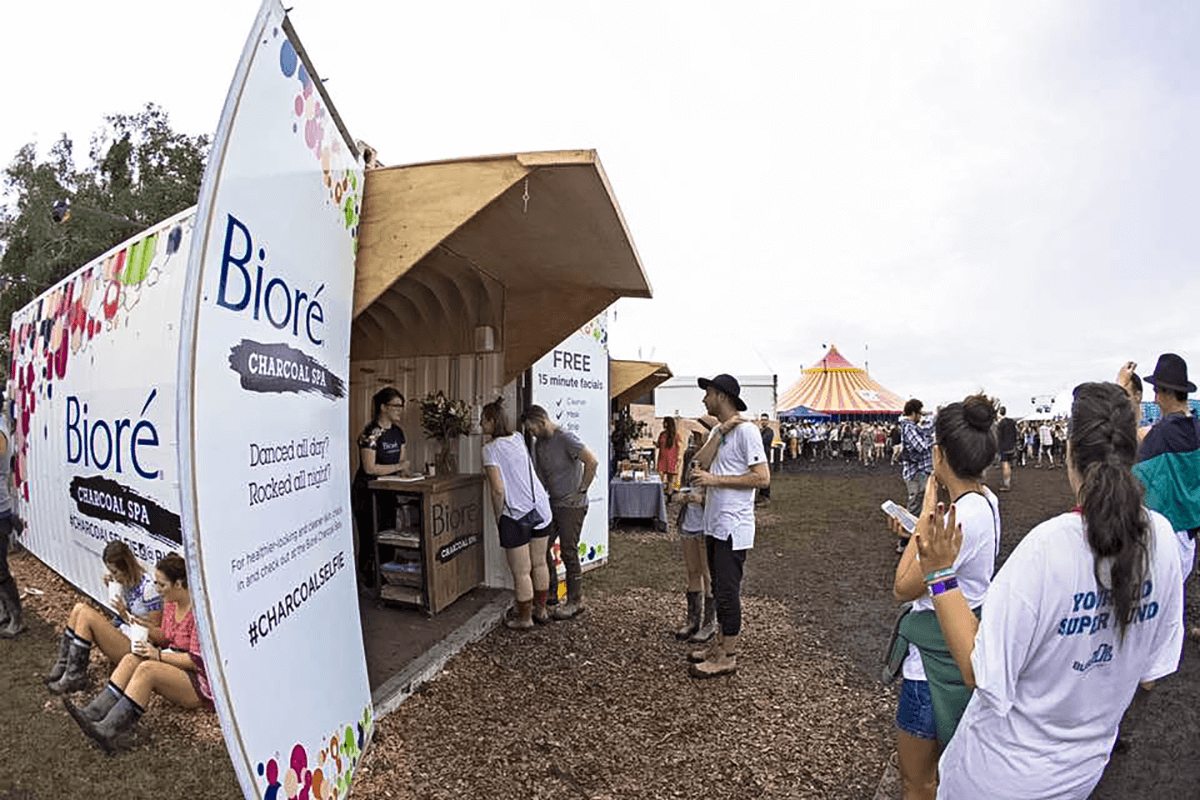 Images: Biore Charcoal Spa
Source: BBSmart Designs
Knowing that camping can be a dirty business, and that long days and nights partying can leave anyone feeling a little rough, the skin care brand delivered a refreshing spa experience and facial to "create moments of freshness amongst the festival madness."
Over the 3 day festival 200 campers had a chance to pamper themselves and find some peace with a small time out… and trial Biore products of course.
Generating awareness for the brand and a new charcoal skin care product was the goal for Biore at Splendour. Getting a facial in a day spa in the middle of music festival is an unexpected surprise, and added to the experience by giving something you didn't even know you needed.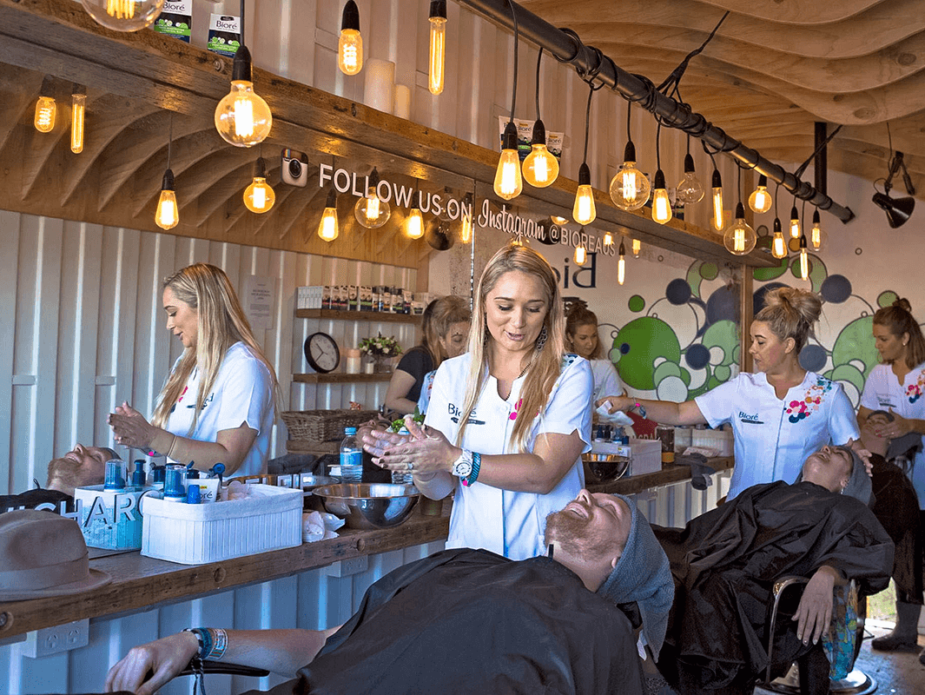 Samsung and Brooke Whelan - Step inside a cloud, 2017 //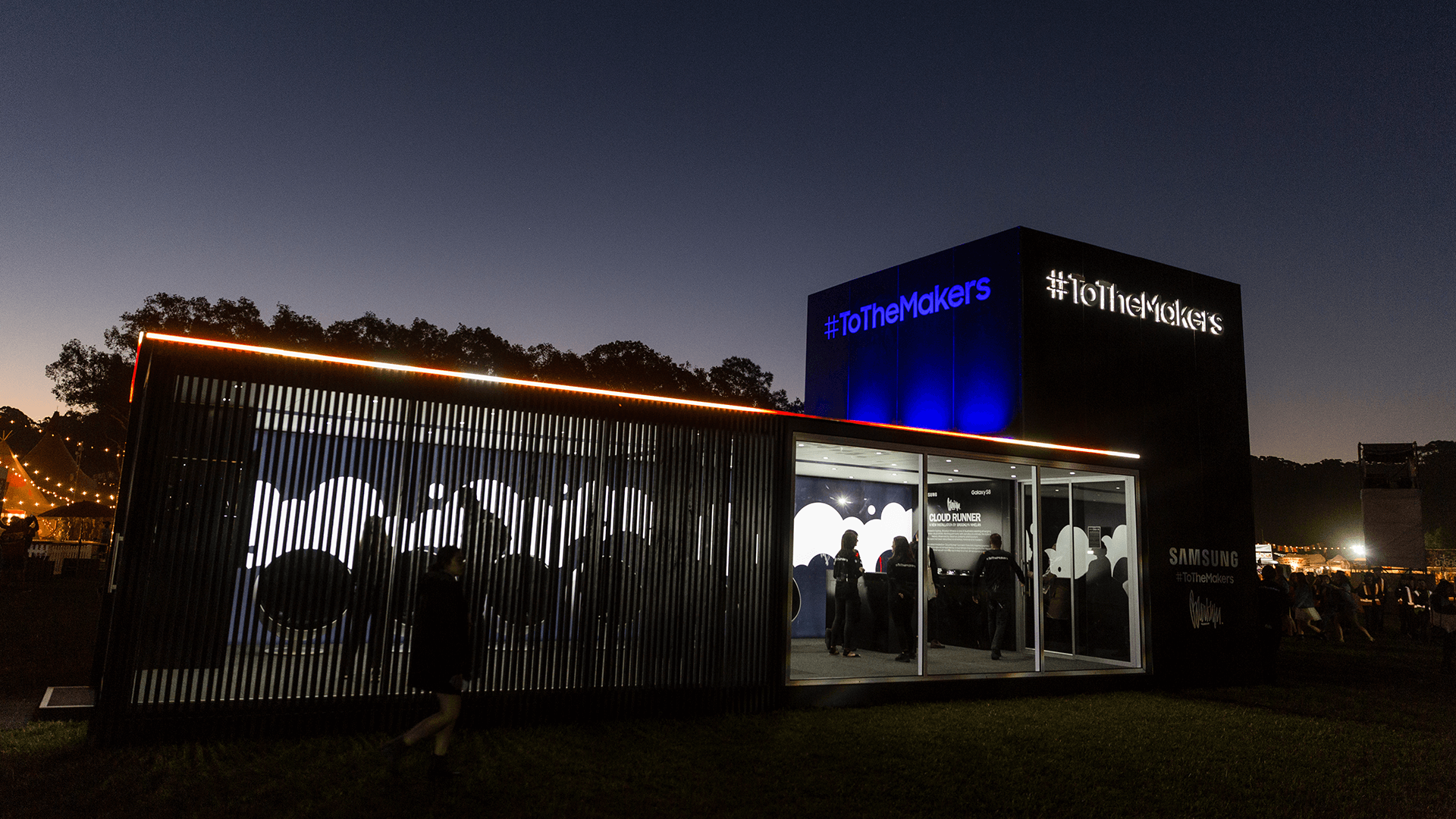 Images: Samsung, Step Into a Cloud
Source: Secret Sounds Connect
Winning a bronze BEFEST for Best Branded Sponsorship or Product Integration, Samsung partnered with artist Brooke Whelan to bring fine art, VR, technology and Samsung devices together and invite festival goers to step into a cloud.
The brief was to create an experience that would have festival goers immersed in a different world, while showcasing Samsung's credibility as a technology provider. Bringing fine art to life by pushing the boundaries of Samsung's VR headset was a new and fascinating experience for everyone involved, including the thousands of people exploring it at Splendour.
The award winning result of this immersive activation was designed to create an emotional connection to Samsung, and provide a completely different type of sensory experience to the music of Splendour. One that would surprise anyone who stepped into it.
The Iconic Laundromat – Falls Festival, 2018 //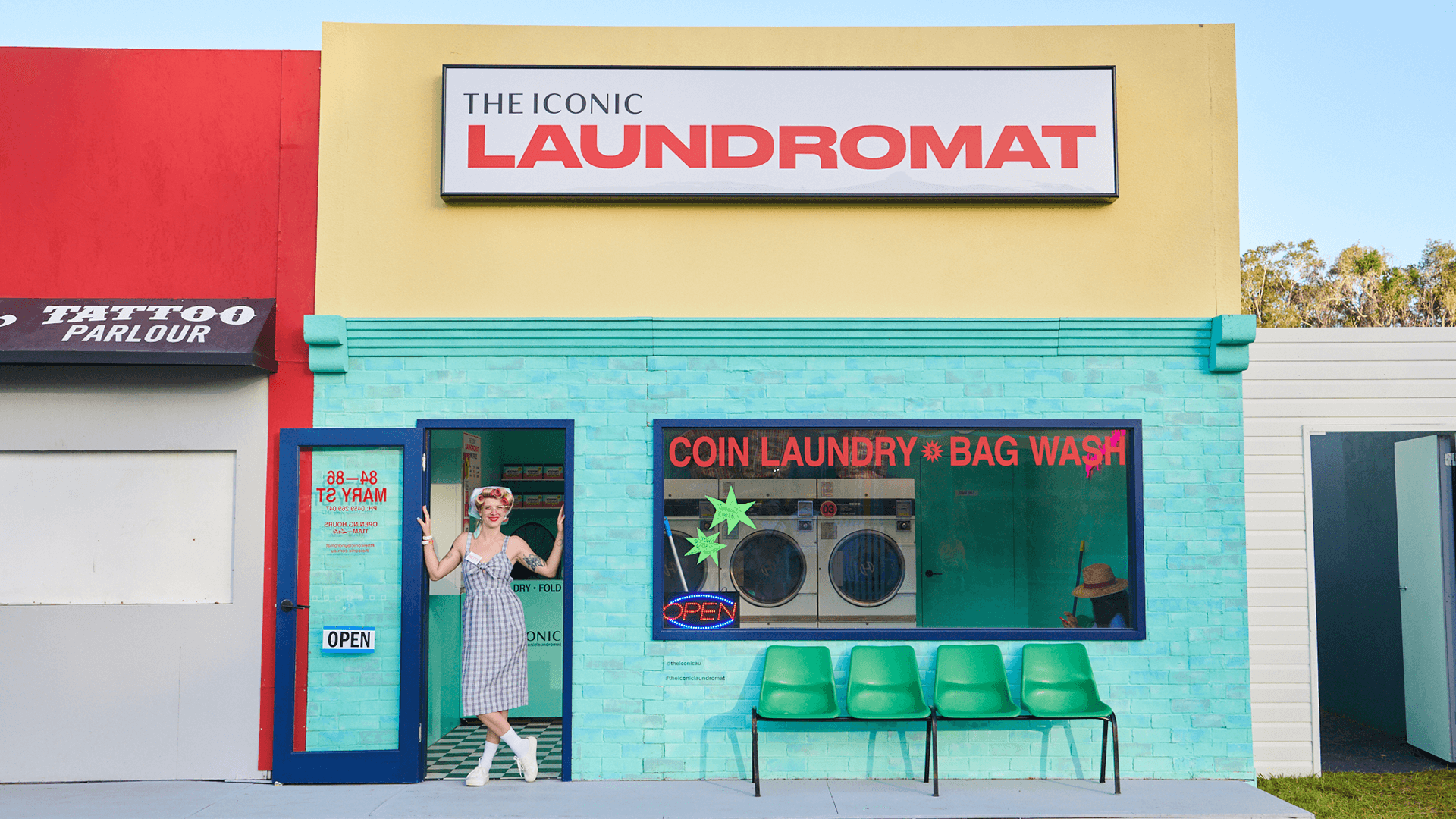 Images: The Iconic Laundromat
Source: Secret Sounds Connect
Ok The Iconic Laundromat was at Falls Festival not Splendour, but they're both owned by the same music events brand and it is too clever not to mention.
If you've ever dreamed of walking through a closet to find Narnia or sneaking into the Upside Down you're definitely not alone, and The Iconic bought this child like wonder to life at Falls Festival over the new year break.
While many fashion and online shopping brands create experiences that can ultimately feel like store fronts, The Iconic made doing your laundry an irreverent, shareable, memorable experience. It felt like the best secret you've ever been told but between the line for the machines and the line up of acts, it's one that wasn't meant to be kept.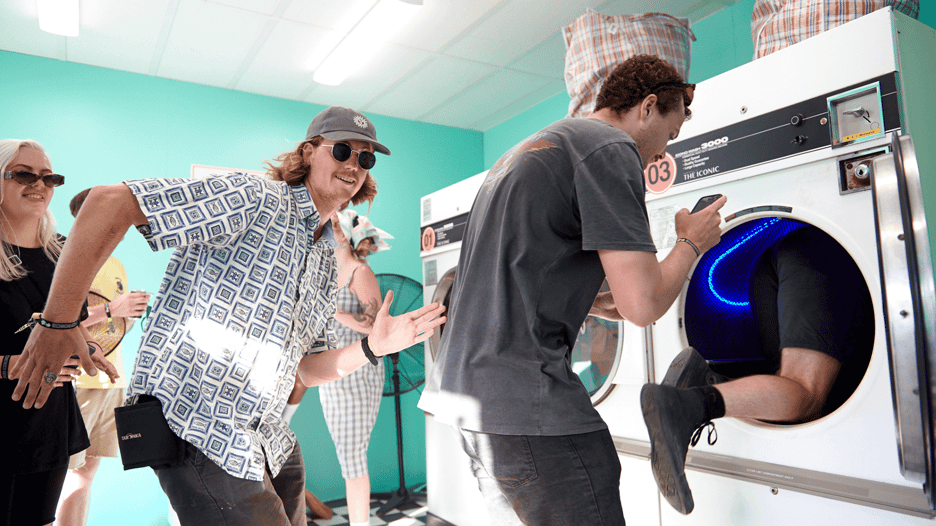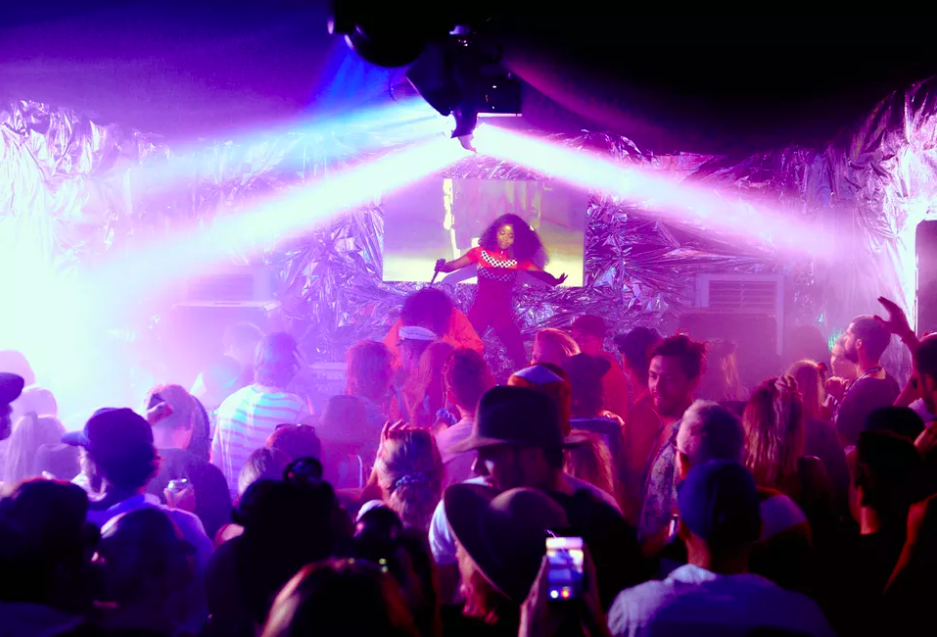 Music Festivals are a lucrative, diverse market that attract audiences from many different ages, tribes and musical tastes. They also give brands permission to be more creative and have some fun in their sponsorship approach. The average Australian attends 2-3 festivals a year and with audiences of around 30 000 at Splendour In The Grass and 25 000 at Falls, the opportunities to create experiences and stories, and engage new audiences in different ways, are endless.
Need some more help? Download our more in-depth, step-by-step guide to getting a better return on your experiences.