Every year tens of thousands of people gather in Nevada's Black Rock Desert to create Black Rock City - a temporary metropolis that is home to Burning Man, a unique experience dedicated to community, art, radical self-expression and self-reliance, decommodification, inclusion and participation.
Guided by the 10 Principles of Burning Man and the symbolic ritual burning of a large wooden sculpture ("the Man") that takes place during the 8 day experience, the festival is unlike almost any other event. Burning Man provides and organises very little on the ground and comes with an expectation of active participation. Everyone who attends must contribute in a practical way that benefits others– from food to entertainment, art, education or just a space to relax and meet other "burners". The community, which was around 70,0000 people in 2018 and its infrastructure is built on a desert bed from nothing and created, connected, dismantled, burned and removed entirely by its citizens, and must leave no trace that it ever existed – part poetic commentary on how everything in life is temporary, part environmental responsibility and protection of the fragile desert it's built on.
Decommodification is a guiding principle so commerce in any form is banned but while organisers defend Burning Man from brands and partnerships there are endless opportunities for brands to find inspiration from Burning Man. Each year creates a new story told through a theme threaded through the art, culture and camps of Black Rock City. This year change and all the reflection, uncertainty and potential that transformation brings, was celebrated through the theme of Metamorphoses. These are some of the most interesting installations exploring this theme.
Stone 27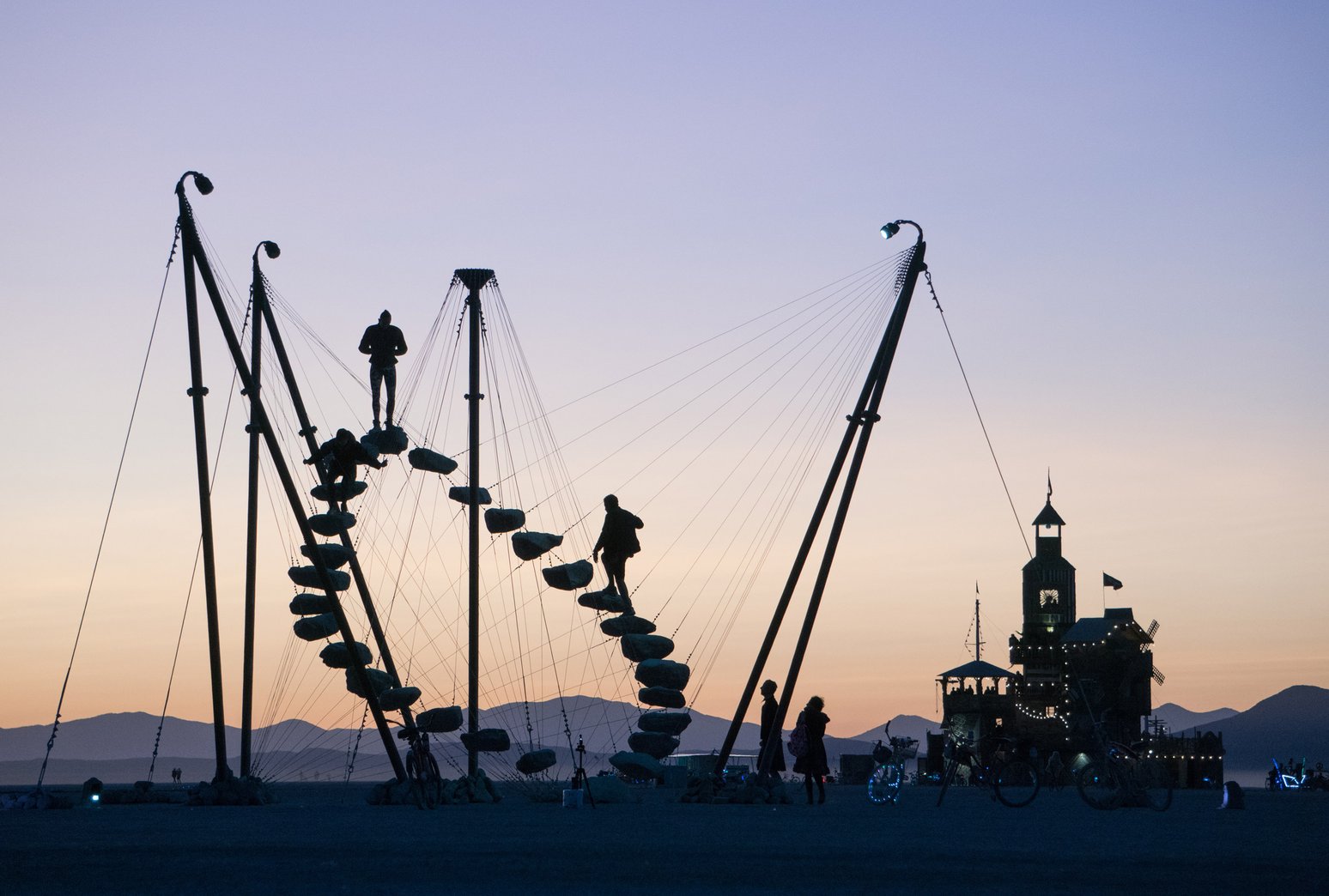 Stone 27 is a feat of engineering that suspends a circular pathway of stones above the playa. To find the balance to step from stone to stone and walk the path that ascends 20 feet into the air and descends again to the ground requires complete presence, self-awareness, awareness of the path and of the environment that can affect it. This presence creates a moment of single-minded clarity and focus, free from distraction – something increasingly rare in our overstimulated world.
The Head Maze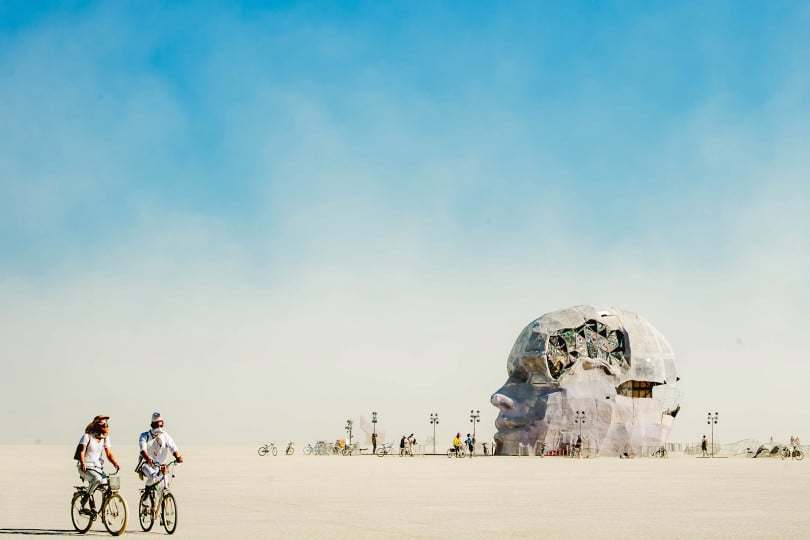 The Head Maze is an interactive labyrinth of 18 rooms and hidden doors spread over 4 stories. An exercise in understanding ourselves and our mental health, it encourages a literal exploration of the mind and the perpetually fluctuating perception of self. Head Maze challenges the concept of "normal" and reminds us that it's ok to feel a little mad in society, and that we're not alone in the feeling.
Paraluna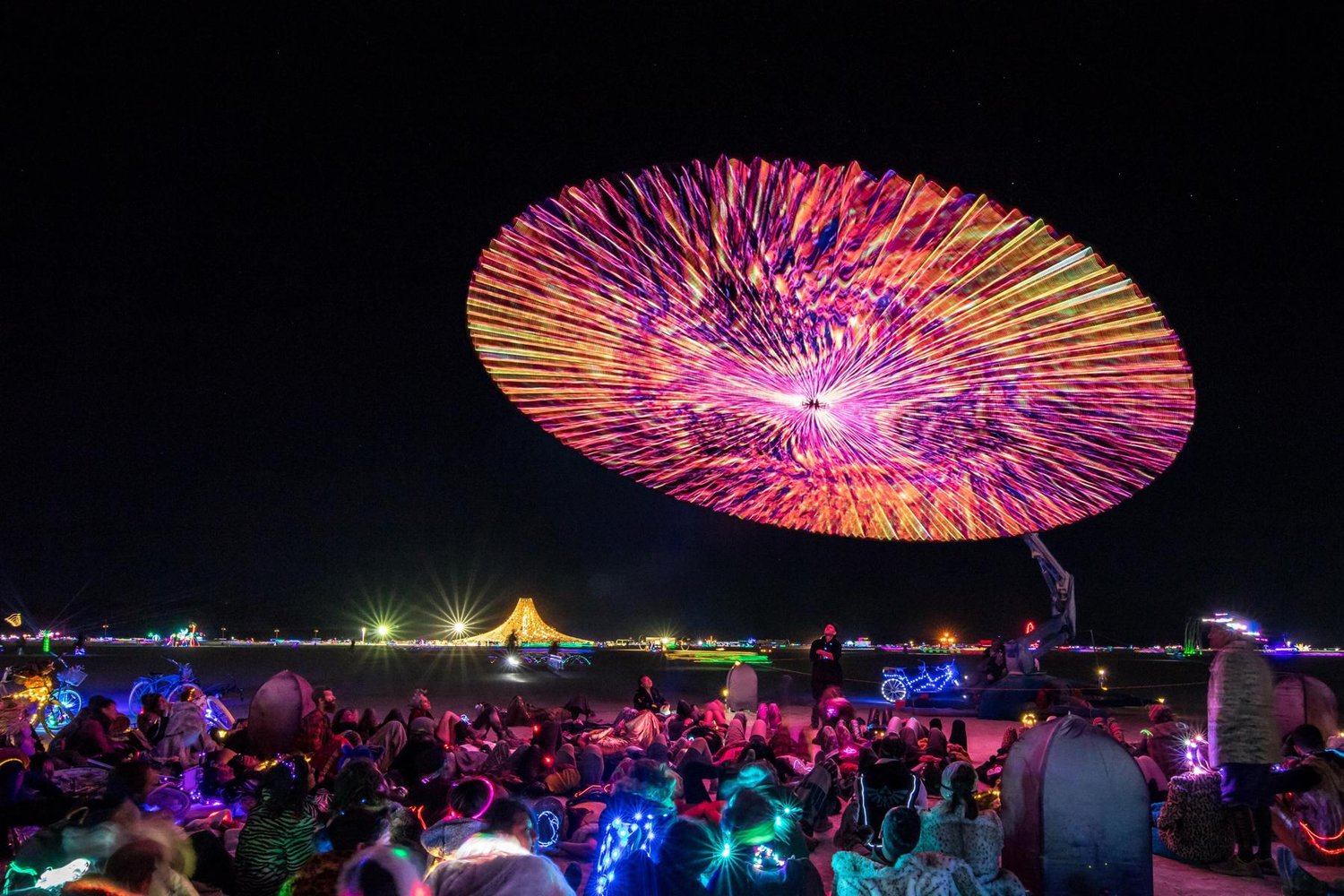 Paraluna combines light, music and movement to stimulate the senses. The giant, spinning disc of LEDs is suspended in the air and raised, lowered, and tilted while animated patterns are displayed on the disc above. Adding dramatic effect to the visual display, classical music plays from speakers on the ground – an ideal way to connect with memory and encourage reflection.
Experiences don't need to be big and extravagant to capture the imagination and there are many powerful smaller scale arts and sculptures that inspire awareness and change.
The Shrine of Sympathetic Resonance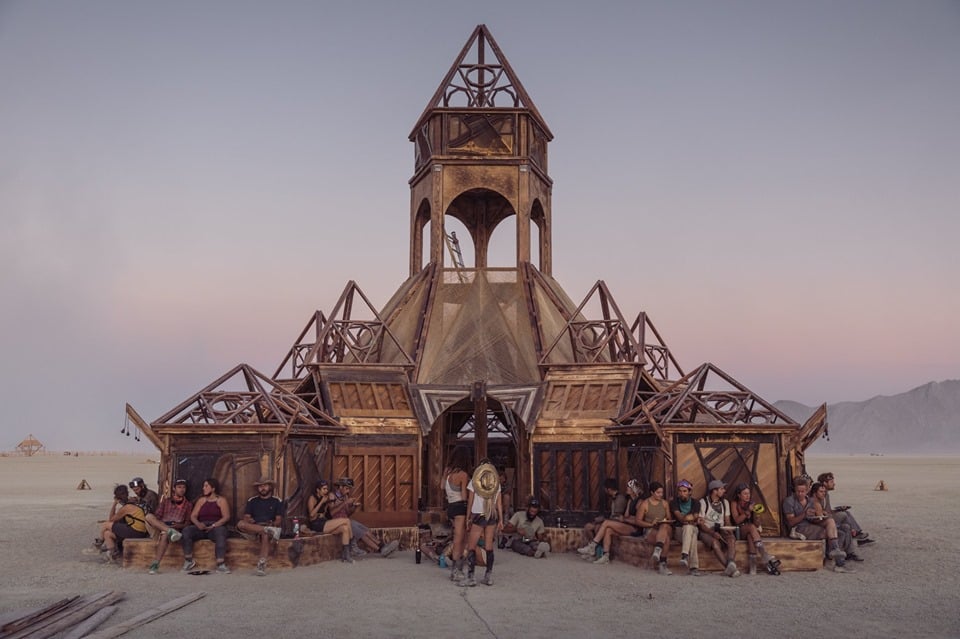 The Shrine of Sympathetic Resonance brings music, art and architecture together to create the immersive phenomena of 20,000 musical strings sympathetically resonating the sounds made by visitors while inside. Five intimate, pentagonal chambers, each with walls made of piano harps combine to form the the shrine and visitors are encouraged to add their own voice to the experience by singing, laughing, howling or crying. Visitors immerse themselves in the echo and feeling of every sound they make.
Talk to God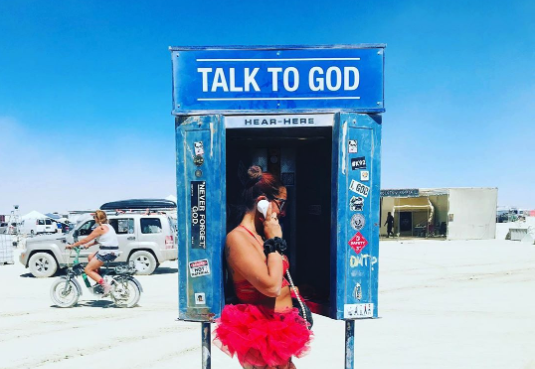 Dream Swing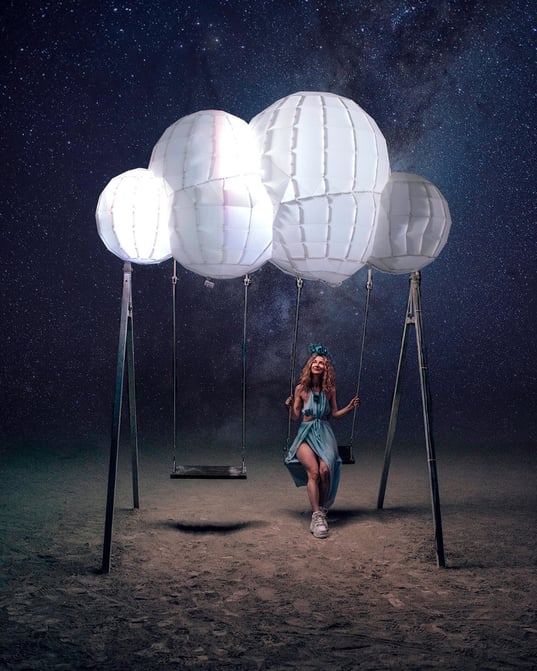 Squid Soup
These installations explore the theme of transformation from different perspectives; from the immersive sensory experience of the shrine to the whimsical idea of swinging from the clouds. What they all have in common is the power of experiencing something new and different to stimulate ideas and new ways of thinking.