"Content is fire; social media is gasoline." – Jay Baer, Bestselling Author, Marketing Expert and Founder of Convince & Convert
---
5 musts to create a killer content strategy
Delivering unforgettable brand experiences has become one of the primary tools businesses use to develop meaningful relationships with their customers and encourage brand advocacy. Offering an opportunity for audiences to engage with your brand or product opens up a channel for conversation, for a one-on-one experience, and to express how the brand can make us feel. It's tactile and tangible.
However, experiences and events of this nature can be difficult to measure success and thus imperative that businesses include an objective of amplification as part of it. Maximising the conversation between brand and user can be achieved via the amplification of creative content and social. By achieving strong digital and social reach results, the hard cost of delivering an event or brand experience becomes more cost-effective and will display the correlation with marketing objectives.
Defining the goal of your brand experience during the planning stages will make the process of developing content simple, and having impactful content and social will deliver outcomes of brand awareness, attract website traffic and generate new leads, whether via owned content or user-generated content.
There are a number of considerations to help achieve successful amplification and improve your ROE (return on experience), and here's our top 5:
---

#1 - Think / Feel / Do
Anticipating your audience emotional response and framing it with a think/feel/do approach will put your customer at the heart of developing good content and social. By attempting to understand their experiences, you can design experiences that intentionally manipulate an audience to have desired behaviours and outcomes.
Think // During the planning phases of any project, try to add elements that may trigger the audience thought process, contemplations, considerations, comparisons - what will they THINK. Doing this may raise questions like, "How will this function for me in my life? How will this satisfy me? Is there sustainability? Do I want a relationship with this brand"? What things will they be thinking about at that time? Be attentive to the kinds of questions they will ask and be agile enough to shift your position on strategy if the questions change.
Feel // Once you've led the audience through a process of thinking and consideration, they will (hopefully) now be feeling a set of emotions that would have been anticipated during the planning process of your brand experience. Have a series of prompts and actions ready in order to either capture their experiences from your side or provide a pathway for them to capture content for themselves.
Do // And lastly, what actions do you want your audience to then take either during the experience or after it? What will you do from the content captured and how will you try and reach a digital audience? What will they have learned from the overall experience and what are the desired actions from that learning? Decide whether you are trying to encourage UGC or whether you want to provide a forum the audience can participate with the creation of content from your side. Perhaps even both!


#2 - Think about your content strategy, even before you design your experience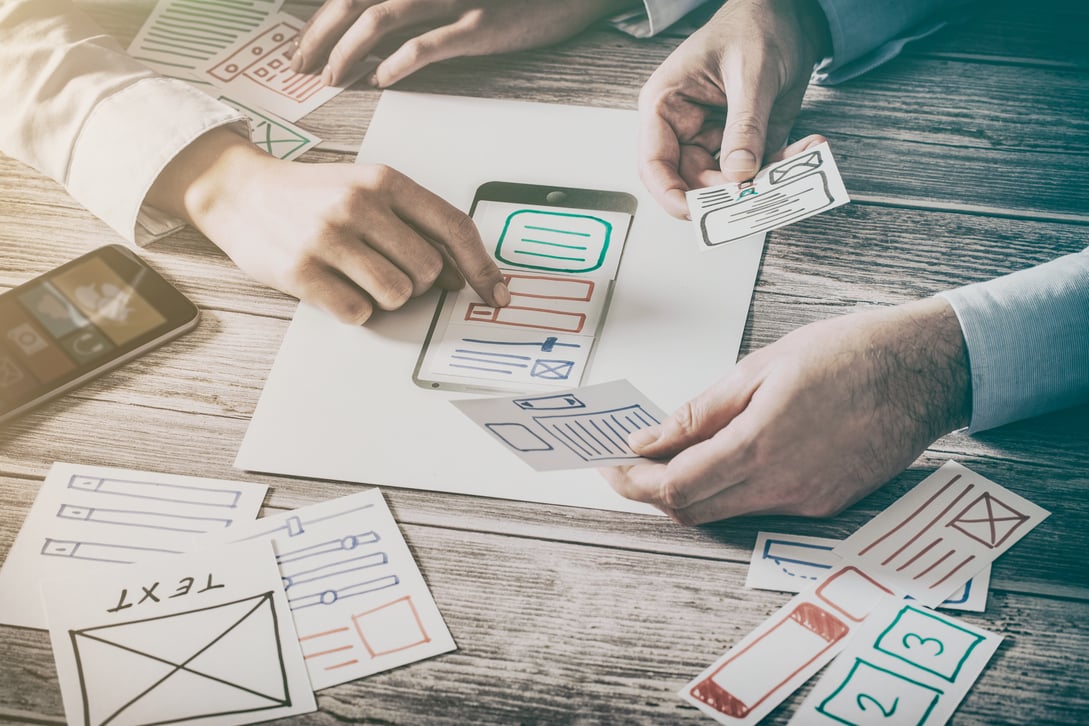 Content captured during brand experiences and events should be a reflection of your values as a business. It is also an important opportunity to deliver messages and information, so having a clear strategy with key objectives and placements/channels needs to be harnessed during the planning phase. Be aware that over-posting can cause damage to the overall strategy. Less is definitely more, so be thoughtful to what and how much you are posting. Decide on a formula, and try to stick to it.
First, decide what type of content you want to capture based on where you plan to use it. Will it just be used organically across social? Consider placements such as email, blog, and paid media placements. Knowing the specifications you need to adhere to for this will make setting them up after much easier. If you have a professional photographer, you will also be able to brief them around this. I.e. shoot mostly landscape imagery or video or provide them with image size specifications.
Second, understand the best placements and channels for your content. What will drive the most engagement and achieve the highest reach? What is the easiest way for your audience to share the content you are putting out? How are you communicating handles and hashtags based on the selected channels? How will you utilise UGC?
Lastly, decide how you are going to edit your content based on what type of content you will have, where you plan on using it, and how to roll it out over the course of an allocated time period. I.e. you may have a high-profile speaker giving a 1-hour talk, but that doesn't mean it is best practice to post the whole video online. How can you break it up so it shows key highlights? Are you trying to draw people back to your website and what additional content will they find there to encourage them to stay and read or review other work or products. Can you break it up into short, snappy segments that can be posted across social? Will you add subtitles? Having all these questions answered before the brand experience or event takes place will reduce the amount of time you spend after the event preparing it all, as it is best to have content rolled out immediately after, if not during!
#3 - Experience Design
Be unique in what you are designing. There's nothing worse than seeing a typical live-feed of aggregated social media posts on a giant screen as a hero item. The audience won't necessarily engage with it, and it won't necessarily hit an audience that is outside of the event. Instead, come up with sleek, well-designed ways to communicate important messages or handles. If an audience isn't guided through a process of delivery, how will they know how to deliver or what message you want them to send?
By designing experiences that are interesting, useful, fun and that good content can be created from, there is more likelihood of the audience capturing content for themselves and sharing it across their own channels. What ways can you elevate the experience design to evoke an emotional reaction and make it share-worthy?
#4 - Dealing with User Generated Content (UGC)
The advantage of UGC is it's often accepted as more trustworthy than content that has come directly from the brand. If someone has advocated a brand on their own terms, it's no surprise it comes across as more authentic. It is in a way, the digital word-of-mouth recommendation.
But don't be dismayed that your energy may be wasted on your own content, this still provides a huge opportunity for marketers. Not only can UGC be repurposed across your own channels and enhance the audience experience but it is a great metric to analyse reach. Here's a couple of ways to manage UGC:
Task your social media manager to track the event hashtag or handle tags and repost content, ensuring it reflects the brand goals or content that has been gaining good engagement. Ensure credit is made to the original content creators, you'd expect the same of content you have published.
Consider setting up a website aggregator feed that pulls any content that has been used with the hashtag or handle mention. However, be sure there is a process of moderating before anything goes live. You can take this a step further and utilise a promotion or competition, and turn it into a landing page.
Provide the audience with tools that allow them to capture better content, such as Social Playground. You can do this with roaming or stationary social media activations that have integrated delivery systems so that sending imagery is easy and can be reposted almost instantaneously.
Turn the content into exciting edited videos and publish to platforms such as Instagram TV.
#5 - Selecting the right type of influencer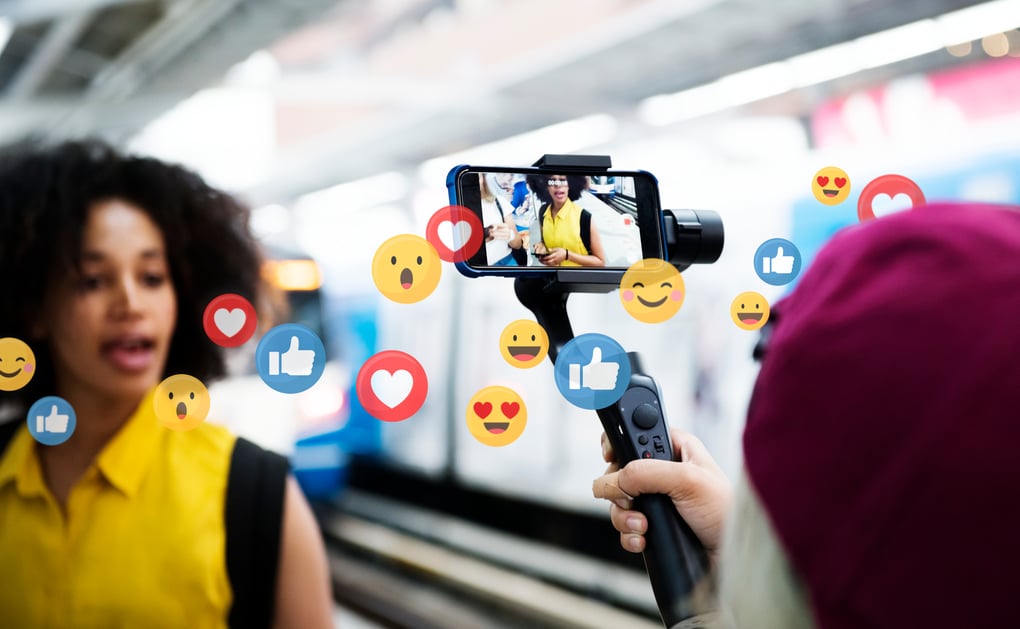 Social media influencers can be powerful when delivering brand messages, especially when it comes to targeting a new audience. Gone are the days that most influencers will do a post in exchange for contra, so to get the most bang for your buck you want to have done your research. Choosing the right influencer needs to be thought through and properly researched to ensure their following is legitimate and they are a true representation of the brand. If you don't have time, go through an agency - they will have all the right information already on hand to assist with finding the right target demographics.
Additionally, trying to find influencers with exceptionally high following isn't necessarily right for the overall strategy for the brand experience. Influencers are now considered as either Mega, Macro or Micro influencers, falling into each category generally based on the number of followers they have but most will generally have an ongoing theme around their content, making it easy for you to select.
Mega influencers are generally considered celebrities. These accounts are considered over 1M+ followers and although their sponsored or paid posts are infrequent and therefore impactful, the cost for 1 post will far outweigh the ROI. Think Kendall Jenner or Will Smith, and are famous for their professions.
Macro influencers are accounts with around 100,000 to one million followers. Many of these accounts found their fame via the internet and will generally have a passion-point, such as fashion, music, culture or art. They may be icons or highly recognised individuals within a country. You can still expect to have to pay for any post.
Micro influencers are considered between 10,000 - 100,000 and although they have the smallest following of the three categories, their engagement rate is generally higher, they may be happy with a contra arrangement, but their rate will be lower than a Macro.
Deciding which category to go with will be strongly influenced by the budget, but it should also be tied into the overall objectives of the strategy. If you can't afford a Macro influencer, you can consider doing a combination of micro-influencers which may result in a better reach.
Influencers should be well versed in asking for all the detail, handles, what type of content they should be delivering and style, however, putting together a simple briefing template for them ahead of the event will ensure all information is communicated clearly and signed off on, avoiding room for error. Give them clear deadlines and request analytics performance after posting.

Experiential costs may be intimidating at first, but by harnessing your own audience the amount spent on the experience can bring greater returns from the result of the reach. It can also supply you with content for months to come, which can be significantly costly in itself. Being smart and strategic about the experience you are designing, the way the content is generated and the way it is utilised will reduce the energy exerted in this task to achieve amplification. Experience does not need to stop when people leave, it can be an incredible, rewarding beginning.
Need some more help? Download our more in-depth, step-by-step guide to getting a better return on your experiences.